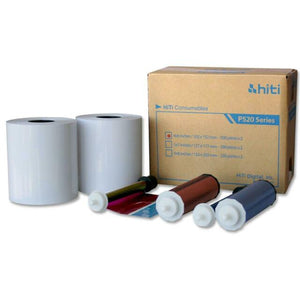 Hiti 5x7 Print Kit for use with P520L and P525L Photo Booth Printer 5x7 Print Kit, 2 Rolls, 580 Prints Total
Two 5" paper and ribbon rolls for use with HiTi P520L and P520L printers that give you a total of 580 prints.
DON'T FORGET!  You must use the spacers (donuts) on the paper spools.